Law Offices of Christie L. McEvoy-Derrico, P.C.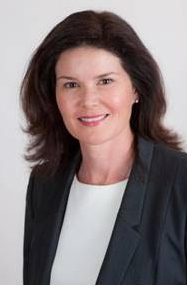 Christie McEvoy-Derrico graduated from Boston University with a B.A. degree, cum laude, in 1993 and graduated Brooklyn Law School with a J.D. degree in 1996. She established her own law practice in 1997.
Presently she is admitted to the Bar in New York and New Jersey and to the Eastern and Southern District Federal Courts.
Christie's primary focus has been inside the courtroom and she has covered almost every facet of litigation. Other areas of practice include real estate transactions, land use, and trusts and estates, including probate and Wills.
cderrico@soundshorelaw.com
Community & Professional Activities:
Village Justice, Village of Mamaroneck (2010 to present)
Village Attorney, Village of Mamaroneck (2010)
Presenter 2014 OCA – NYS Magistrates Association Judicial Education Presentation Judicial Responses to Mental Health; Recognizing and addressing the signs and symptoms of Mental Illness
Candidate for New York State Supreme Court 9th JD (2013)
High School Health Lecturer What Every Teenager Should Know about Drugs & Alcohol Punishments & Penalties (January 2012 – Present)
Rye Neck High School – Senior Intern Program – Mentor (2013, 2015)
National Trial Center student mock trial Judge, Pace Law School (2014)
Fresh Air Fund Host Parent (2011- Present)
President, League of Women Voters of Larchmont/Mamaroneck (June 2005 to 2008)
Pro-bono representation, Hispanic Resource Center, Hispanic Women Leaders of Westchester, Padres Unidos